Fastest steam vehicle in the world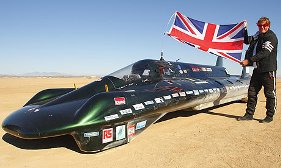 Just as the engine technology is improving day by day, some traditionalists are still dedicated to perfecting the technologies of the past.  A perfect example is the "Fastest Kettle" named car.
A British-built steam supercar broke a 103-year-old world land speed record for steam-powered vehicles in the United States yesterday.The 25ft-long British Steam Car – nicknamed the "fastest kettle in the world" – reached an average speed of 139.843mph on two runs over a measured mile at the Edwards Air Force Base in California.The timing beat the previous record of 127mph set by American Fred Marriott in a Stanley steam car at the Daytona Beach Road Course in 1906.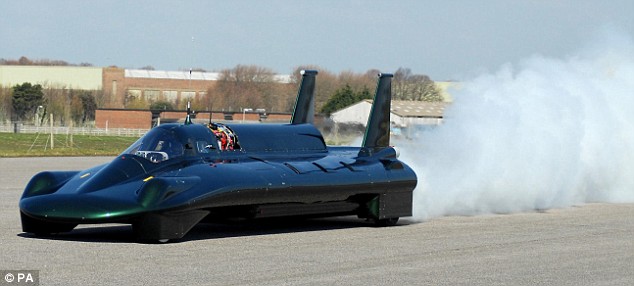 Record officials recognize a land speed record as the average speed of two passes made across the same measured distance in opposing directions within 60 minutes of each other.
Maybe we would be seeing Steam Nascar competitions in the near future 🙂