Site Stats Counter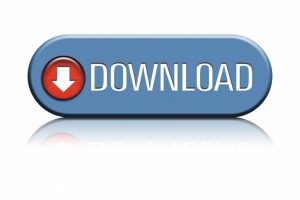 Another Plugin for WordPress 3.0 by Realitypod Web Developers. Site Stats Counter shows your blog's influence in major Social Networks and also shows your Google Page Rank and Alexa Ranking. The Plugin comes with quite a lot of icon sets to match site aesthetics.  The Plugin also integrates feedburner signup box at the bottom of the widget.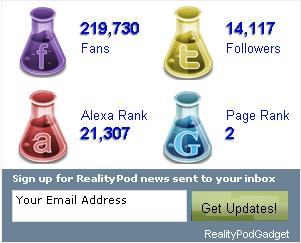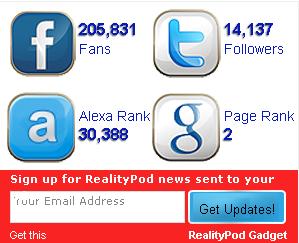 See it in Action!
The Plugin can be seen on homepage of RealityPod  www.realitypod.com .
Installing the Plugin
WordPress makes the process pretty painless: download the plugin, upload it to your plugins directory and activate it in the WordPress admin panel. The plugin is enabled automatically when you activate it.
Settings and Customization
The Plugin offers an easy setting interface at the wordpress dashboard. Simply go to Settings ->> Site Stats Counter.

Just add up your details and you are all set to go. You can also choose your icon set that suits your site layout.

Compatibility
We have tested the plugin on Firefox 3, IE7, Safari, Chrome and Opera. Till now, there haven't been any issues reported with the plugin. However, there may be small tweaks or issues that need to be fixed. Feel free to contribute your part in improving the plugin.