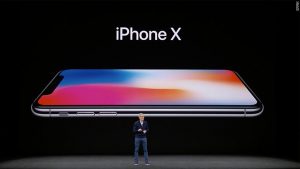 Facial ID
Without a doubt, one of the most impressive things about the IPhone X is the new Facial ID. This technology is meant to substitute finger recognition. It uses an infrared camera to convert the users face into a unique password. This means, that even if the user wears glasses or any other accessory of that sort, the facial ID will still be effective in recognizing the person's facial features.
This same technology will be used in other features such as the Animoji feature. The Animoji is basically an emoji that will copy the users facial expression to help them send unique emojis that capture their emotions more accurately. In addition to this, facial ID will also be used to provide safer and more effective payments through Apple Pay.
The Screen
People don't want bigger phones but they do want bigger screens, and Apple understands this. For this reason, they have decided to get rid of the iconic "home button" from their phone. The phone will now simply rely on touch technology. In addition, the screen resolution of this Iphone will be 2436×1125 and 458 pixels per inch.