The Original Power Rangers Reunite!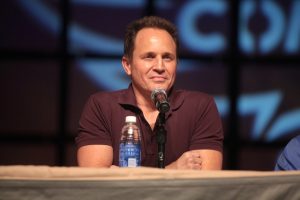 Blue Ranger – David Yost
David Yost became one of the most prominent rangers in the series. From the original cast he is the one that have appeared in the most episodes. He left during the end of the Power Rangers Zeo season due to being insulted and questioned about his sexuality by crew and production members. He opened up about the controversy in the early 2000 and publicly announced his homosexuality. Eventually he started campaigns against the discrimination of the LGBT community.