The Original Power Rangers Reunite!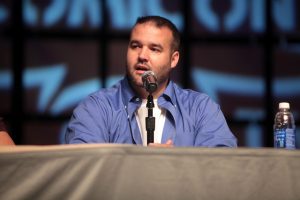 The Red Ranger, Austing St. John
The red Power Ranger was a favorite among kids despite the original actor, Austin St. John, leaving the series during the second season due to contract issues. This black belt Judo martial artist went on to work as a paramedic. He has appeared in a couple of special Power Ranger episodes, the most recent being Power Rangers: Wild Force episode "Forever Red".