Top 10 Amazing Robots of Today
4. Asimo – the first walking humanoid robot
Asimo, who stands at 130 centimetres tall and weighs 54 kilograms, was the world's first walking humanoid robot. The latest model can run at 6 kilometres an hour, jog in circles and zig-zag. A prototype unveiled in Tokyo, in December 2005, was capable of guiding guests to a meeting room, serving coffee on a tray and pushing a cart with a load of up to 10 kilograms.
3. NASA's Mars rovers – labs on wheels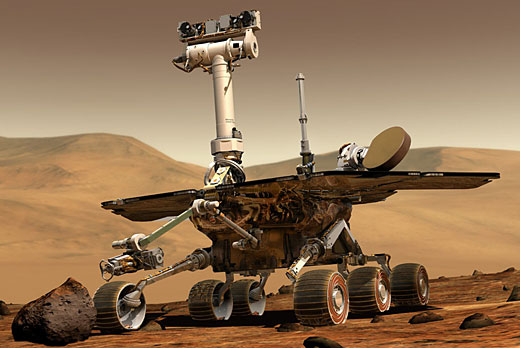 NASA's quad-bike-sized laboratories-on-wheels were built to last just 90 days on Mars and cover no more than 600 metres. But the roving robots have now logged more than an entire Martian year on the surface and collectively covered 12 kilometres of terrain.
Popular on the Web