No .3 F-4 Phantom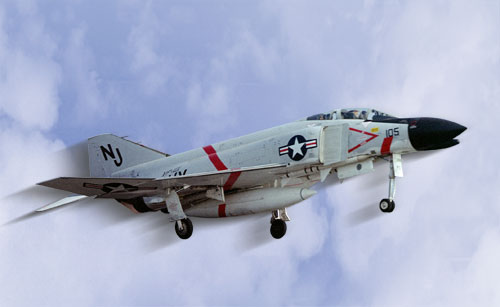 Manufacturer: McDonnell Douglass
Power Plant: Two J79 Spey turbojet afterburning engines
Top Speed: 1,485 mph
Armament: Four AIM 7 Sparrow and four AIM 9 Sidewinder missiles.
Produced in large numbers the F-4 Phantom has an unrivaled service history. But the aircraft really earns its third place ranking for being fast, durable and deadly.
Phantoms were the test bed for missile technology – and the aircraft held five speed records for an impressive 13 years before being beaten by the aircraft featured in the No. 2 spot on our list of the top 10 fighters of all time.