Top 10 Incredible Bridges from Around the World
6. Octavio Frias de Oliveira Bridge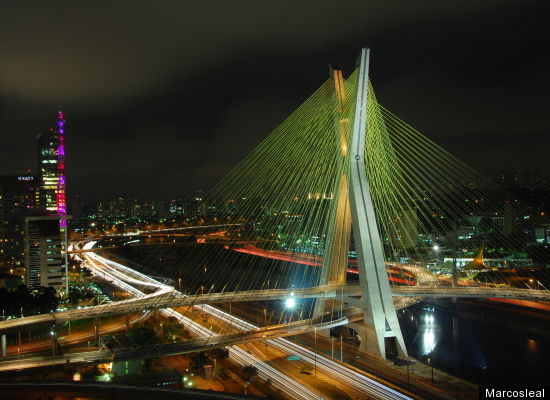 The Oliveira Bridge in Brazil is the world's first X-shaped, cable-supported bridge that features two curved tracks supported by a single concrete mast.
5. Hoover Dam Bypass

When completed in late 2010, the 2,000 foot long bridge will span the Black Canyon (about 1,600 feet south of the Hoover Dam), connecting Arizona and Nevada highways nearly 900-feet above the Colorado River.