Top 10 Futuristic Concept Bike Designs
2. Dodge Tomahawk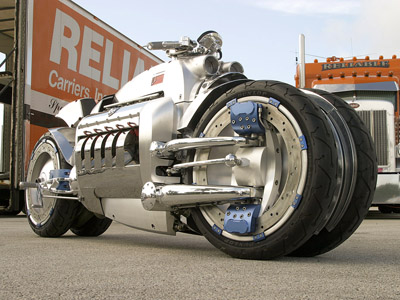 The Dodge Tomahawk is a concept vehicle which was produced by Dodge. The insane potential widowmaker Dodge conceived and subsequently named the Tomahawk was first seen in 2003 at the Detroit Auto Show.
1. Confederate Renovatio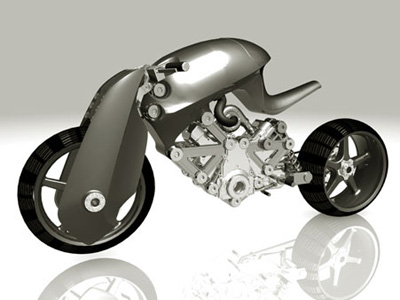 The Renovatio concept motorbike from Confederate Motorcycles based in America is a radical concept bike designed by Confederate's lead designer Ed Jacobs. It is extremely minimalistic with all the mechanical elements of the bike on show.